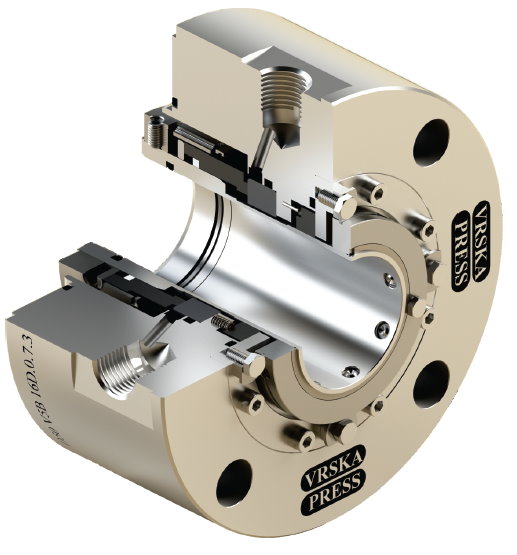 RECOMMENDED APPLICATIONS:
Refinery & Petrochemical industry
Oil & gas industry
Chemical industry
Power plant technology
Process pumps
Hydrocarbons (light and heavy)
API 682 Category 2 & 3, Type A, Arrangement 1. Type V5B 16D is reliable, High performance, balanced single cartridge pusher-type seal with floating or segmented throttle bushing, independent of the shaft rotating direction.
Designed to seal fluids in most refinery applications like crude oil products, aromatic fractionati¬on product, chemicals…
Operating range:
Shaft diameter: D1 = 20…120mm
Pressure: pi = 40 bar
Temperature: t = -40°C.. .+260°C
Sliding velocity: vg = 23m/s
API 682 Category 2 & 3, Type A, Arrangement 1
Easy-to-install single cartridge design
Independent of the shaft rotating direction
Floating or segmented spring-loaded carbon throttle bushing
Integrated pumping ring available
Seal face: Carbon antimony impregnated, SiC
Secondary seal: NBR, EPDM, FKM, FFKM
Spring: 1.4571, Hastelloy C
Optional materials on request
If you have any questions or concerns about the product, please feel free to call or send us a message.