"Vrska Press" company was founded in 1984. as a family company. We are engaged in engineering, design and production of:
Rotary joint also known as rotating joint, rotary union, swivel joint etc. are a system of dynamical sealings. The rotary joint is a mechanical device that allows transfer of working medium from a stationary source (stationary supply pipe) to a rotating machinery (cylinder, drum, roll or spindle) for cooling, heating or transfer of fluid power.
Rotary joint are used in the following industries: steel industry, paper industry, rubber industry, textile industry, plastic industry, food and medical industry, converting industry and printing industry.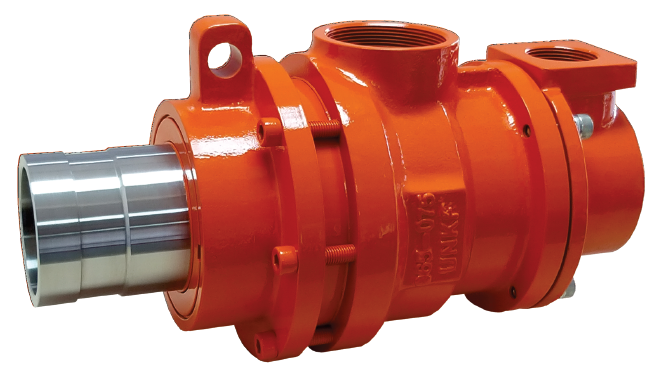 Mechanical seal is a part of process equipment (pump, compressor, mixer, …). Basic purpose of mechanical seal is to prevent the leakage of working medium from process equipment to environment.
Special graphite products
We produce wide range of different kinds of radial and axial slide bearings, carbon vanes, piston rings for compressors, flow meters and other carbon products made of different grades of carbon resign impregnated aswell as carbon antimony impregnated.
Besides standard our engineering and development team can offer you non-standard and custom made products.
We offer spare parts made of high-quality materials for our rotary joints and mechanical seals. Using original spare parts ensures that you will have a reliable and durable product. For standard products and dimensions, we have genuine parts always on stock.
Flexible metal hose,
Syphon elbows,
Gasket,
Journal flange,
Spider bracket
Cantilever stationary syphon
Screws, studs, nuts, washers, lock washers, plugs, pins, etc.