RBMX & RBMA Rotary joints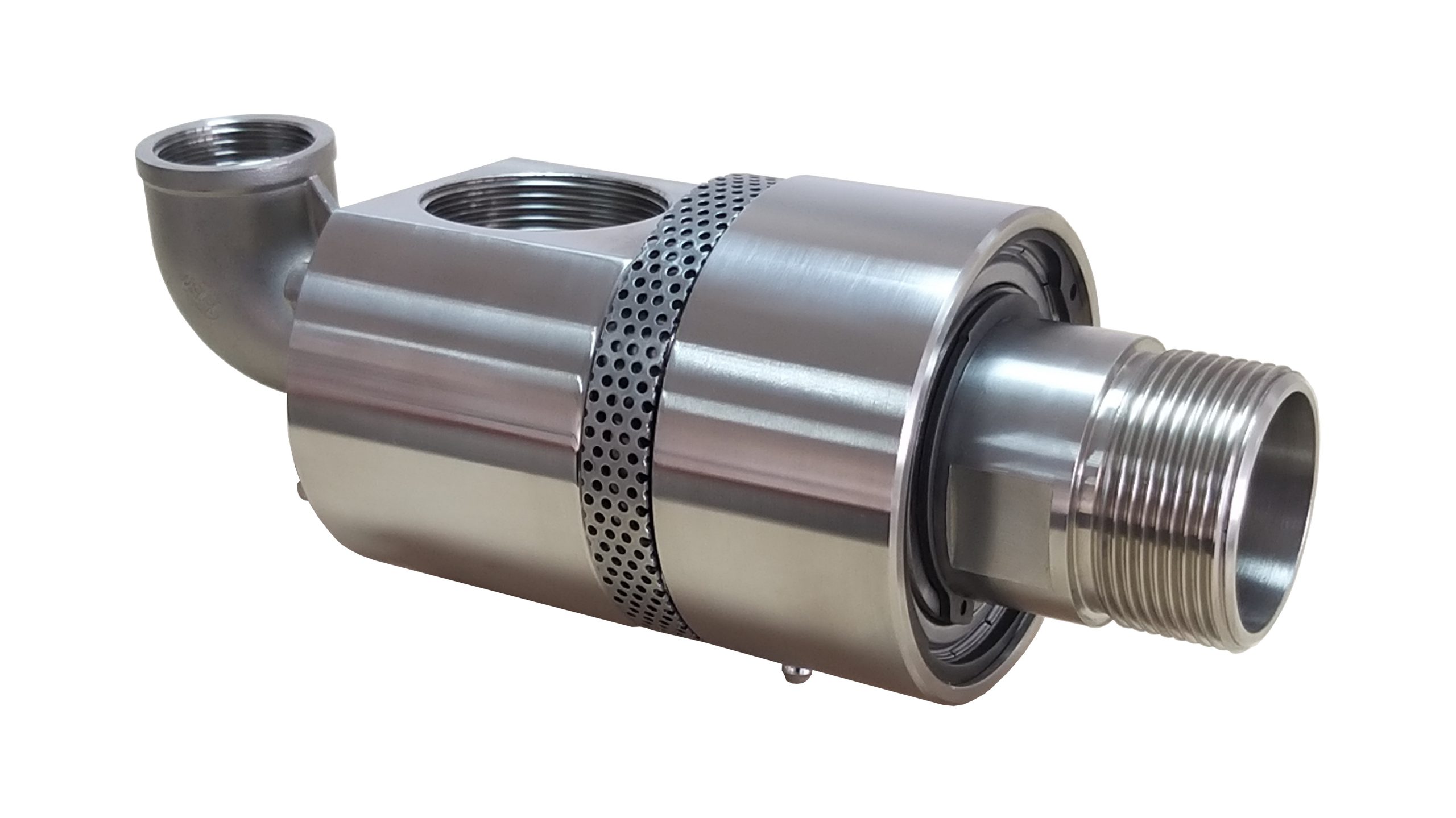 RECOMMENDED APPLICATIONS:
General purpose
Cold and Hot Water (up to 130°C)
Compressed Air
Hydraulic or Thermal Oil (up to 180°C)
Patented rotary joints types RBMX & RBMA with balanced mechanical seal and roller bearings are available in monoflow and duoflow design.
RBMX is standard, general purpose, suitable for cold and hot water up to 130°C, compressed air and hydraulic or thermal oil up to 180°C available in various combinations of materials.
RBMA is modified, improved version, designed to meet harder working conditions for higher temperatures and pressures.
For dusty environment or customer demand available design with closed housing. For ordering instructions see coding system page.
Connection to the machine by means of:
BSP (ISO 228) right-hand or left-hand male thread
NPT (ANSI) right-hand or left-hand male thread
K flange, with 3 different options
For different sizes of radial and axial housing connections (inlet & outlet) as well as sizes of stationary and rotating syphon pipe, please contact Vrska Press company or your local representative.
All rotary joints are available for use in a potentially explosive atmospheres defined by ATEX.
Monoflow & duoflow design
Self-supported rotary joint
Easy and quick repair and maintenance
Easily accessible lubrication point
Ball bearings lubricated for life on request
Standard seal faces combination: Carbon/SiC
Optional seal faces combinations: SiC/SiC, TC/TC
Elastomers: NBR, EPDM, FKM, FFKM,
Metal parts: stainless steel - standard, series: 4000, 4050, 0050, 13050, 13060
Metal parts: construction steel - optional, series: 4002, 4052, 0052, 13052, 13062
Optional materials on customer request
Operating data
Avoid combination of maximum values. Medium plays important role to determine limiting factors, therefore we kindly ask our customers to contact our company before ordering. Higher values on request.
If you have any questions or concerns about the product, please feel free to call or send us a message.